Stoller operates in 16 subsidiaries around the world where our products and solutions are distributed to over 70 countries.
Novel Solutions with a Global View and a Local Touch
Our Research and Development teams start with grower needs in mind. Through close relationships working with our customers at the local level, we can better focus our innovation into practical solutions to support the health and overall quality and yield of crops.
"Working with Stoller was a turning point for us. From the bottom of the furrow at planting time to foliar fertilization to applications with ripeners, Stoller exceeded our expectations. We have been incredibly happy with the partnership."
"We have been producing soybeans, corn, beans and wheat for 37 years. Stoller products have proven to be reliable. We use the entire Stoller line of products here on our property. Stoller explains to us the appropriate times to use the products, and this lends us the security and reliability we need."
"After successfully applying Stoller's fertilizer program to our gala apples, vegetative and generative growth is very good. I would recommend everyone use Stoller's products and fertilizing program."
Everything your crops need to start fast, grow strong and finish big. Find solutions to your crops below.
Support and strengthen crops during initial stages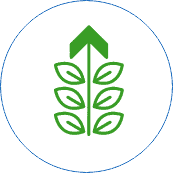 Support hormonal balance, increased photosynthesis, better use of natural resources, and overcome stress.
Water & Nutrient Efficiency
Support nutritional balance, prevent and correct mineral deficiencies for better plant development and resistance to disease
Support crops' metabolism, plant nutrition and health for better resistance to disease
Support plant health in less-than ideal conditions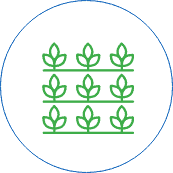 Support firm flowering and fortification of fruits to help crops finish the production season strong